Gordon Ramsay, Hugh Fearnley-Whittingstall, Charles Clover and Martin Clunes are among the first six signatories to support a new campaign from UK shark and marine conservation charity, Bite-Back, to end the sale of shark fin soup in Britain.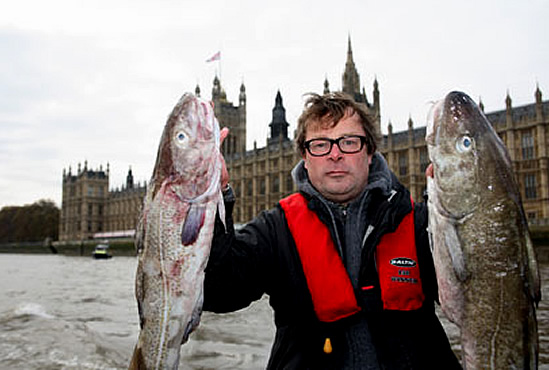 The charity believes the high profile names will be enough to inspire divers and restaurant-goers around the country to invite restaurants on their doorstep to end the sale of shark fin soup.
Each celebrity signature features on a pre-scripted PDF letter that can be downloaded here and then presented to restaurants selling shark fin soup.
Campaign director for Bite-Back, Graham Buckingham, explained: "We know that thousands of people are disappointed to see shark fin soup on menus in their own town and yet feel uncomfortable about voicing their opinion for fear of a confrontation. We genuinely believe that this letter will help change that by giving individuals a new level of confidence, credibility and courage to invite change in their town."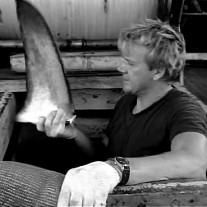 Support from Gordon Ramsay and Hugh Fearnley-Whittingstall came from Bite-Back's consultation in the Channel 4 Fish Fight season, broadcast in January. The pioneering charity has since found support from the adventurer Ben Fogle and the ocean's correspondent of The Times newspaper, Frank Pope, both of whose names appear as signatories on the campaign letter.
Prior to this celebrity boost, Bite-Back has enjoyed remarkable success for ending the sale of shark fin soup in Britain by inspiring more than a dozen restaurants to change their menus, including the country's only Michelin-starred Chinese restaurant, Hakkasan. It is credited with prompting Wagamama to remove shark from its menus and for persuading ASDA to halt the sale of shark steaks nationwide. Bite-Back is also responsible for encouraging Holland & Barratt to remove shark cartilage capsules from its 550 stores.
Graham Buckingham said: "This is a perfect opportunity for individuals and dive clubs to reshape the survival odds for sharks by inspiring change in their own neighbourhood. In fact the letter is a call to arms for anyone who has ever been offended by the inclusion of shark fin soup on a local restaurant menu.
"We stand by the belief that the fight for the survival of sharks is a war that can be won on the high street as opposed to the high seas."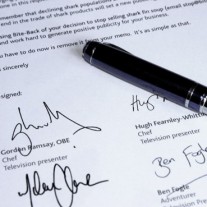 For more information and to print out the letter click here to download…