Multiple award-winning scuba holiday company, blue o two, has signed an innovative and exclusive Red Sea partnership agreement with the UK shark and marine conservation charity, Bite-Back, to help collect £10,000 a year onboard its four luxury vessels.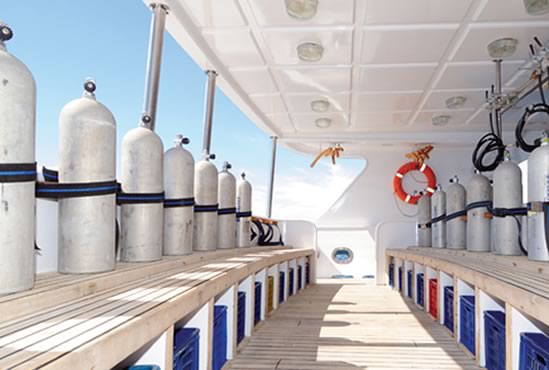 Blue o two support Bite-Back Shark and marine conservation Through a simple opt-in scheme titled Breathe Life Into the Oceans blue o two is inviting its guests to contribute 20 pence per cylinder fill during their holiday. At the end of a typical week's diving, a total contribution of £3.60 per guest can be made to support Bite-Back's pioneering work to eliminate retail opportunities for shark products in the UK.
In return each guest receives a waterproof Bite-Back sticker and a unique dive log stamp acknowledging their participation in the programme.
Now 10 months into the programme, the multiple winner of 'Best Liveaboard of the Year' has collected £8,890.73 for Bite-Back's programmes.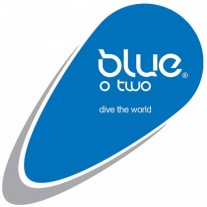 Company director at blue o two, Jason Strickland, said: "We think it's the duty of dive operators to protect the marine environment and we're delighted to be part of this fun and engaging initiative. There's been overwhelming support for the scheme from our guests across all our vessels and we're delighted it's already raising crucial funds for Bite-Back."
The money collected will enable Bite-Back to create resources and outreach materials for its programmes around the country and accelerate its ambitions to educate and inspire retailers to stop the over-exploitation of the oceans.
Campaign director at Bite-Back, Graham Buckingham, said: "blue o two's commitment to offering divers the very best experience in the Red Sea combined with its enlightened approach to conservation singled it out as the perfect partner. It's already working on conservation efforts in Egypt with HEPCA and now it is supporting our innovative work in the UK. No other Red Sea operator is championing the oceans in this way and I think divers will see it as yet another reason to holiday with blue o two."
To find out more about blue o two's Red Sea itineraries visit blueotwo.com