Sometimes raising money for sharks and marine conservation issues can be hard work. That's why we think it's important to thank and acknowledge our supporters for their encouragement and generosity.

These are just some of the individuals who have chosen to share their love for sharks and marine conservation by raising money to support our work or by tackling issues on their doorstep.
We feel very proud to have your support. Thank you from everyone at Team Bite-Back.
HUGE THANKS TO:
EMILY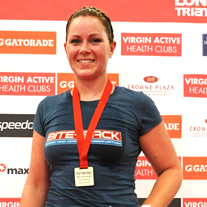 Triathlon newbie, Emily, clocked up a 750m swim, 20km bike ride and 5km run and plenty of admiration from her supporters during last year's London Triathlon while raising some serious funds for Bite-Back at the same time.
Thanks a million.

ANDI & ANTONIA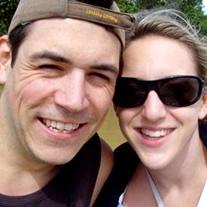 Rather than ask for wedding gifts, Andi and Antonia set up a giving page for guests to make a donation to Bite-Back instead. We're proud to have been chosen to benefit on their special day.
Best wishes from everyone at Team Bite-Back.

REBECCA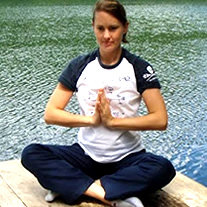 Yoga teacher, Rebecca took part in a gruelling 'sun-salutation' yoga-thon to raise money for Bite-Back.
Thank you for bending over backwards for sharks and marine conservation.

PAUL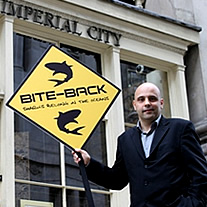 City worker and shark fanatic, Paul challenged his local Chinese restaurant to remove shark fin soup from the menu and won. Paul has now prompted five London restaurants to ban the controversial dish.
Inspirational stuff Paul!