At first glance it might seem that fish have few friends. But that's simply not true.
Along the way Bite-Back's campaigns have captured the imagination and won backing from a number of high profile individuals. Their support makes us proud of our ambition to make Britain's retailers shark-free and confident of our plan for businesses to put conservation before commerce.
Bite-Back's supporters (in alphabetical order) are:
Top Side
Steve Backshall
Steve Backshall is a BAFA award-winning presenter, adventurer and author. He's celebrated around the world as the frontman of television shows including the BBC's Deadly 60 and ITV's Fierce. Steve is a scuba diver and passionate shark advocate. His enthusiastic and televised encounters with hundreds of sharks make him the perfect ambassador for shark and marine conservation. Steve has been a dedicated supporter of Bite-Back since 2015.
Charles Clover, journalist, author
Charles Clover has a distinguished career the editor of the Spectator and as an award-winning environmental correspondent for the Daily Telegraph. He is also the author of acclaimed book The End of the Line and a film by the same name. Charles is a signatory of Bite-Back's shark fin soup letter. Charles is the founder of fish2fork.com
Martin Clunes, actor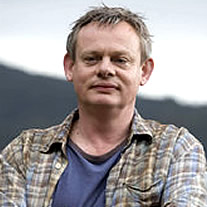 Martin Clunes is a comedian and actor who became a household name for is role as Gary Strang in Men Behaving Badly. Martin has also become know for his fondness for animals prompting him to make the show Man to Manta co-produced by Tim Ecott. Martin is a signatory of Bite-Back's shark fin soup letter.
Tim Ecott, journalist, author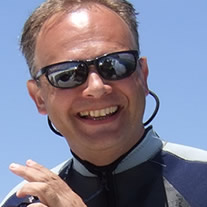 Tim Ecott is a journalist and the best selling author of the diving cult-classic 'Neutral Buoyancy – Adventures in a Liquid World'. His writing has appeared in most national British newspapers and scuba magazines. He's the creator and co-producer of 'Man to Manta', wrote the script for 'Deep Blue' – the movie-length version of the BBC's Blue Planet. He contributes to 'QI', has dived all over the world and is a Director of 'Central Caribbean Marine Institute' in the Cayman Islands.
Hugh Fearnley-Whittingstall, chef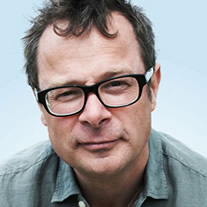 Hugh Fearnley-Whittingstall is a chef, campaigner and promoter of sustainable sea-food. He is responsible for creating Hugh's Fish Fight, a campaign to prompt a change in European law regarding the landing of by-catch. His campaign has more than 235,000 supporters on Facebook. Hugh is a signatory of Bite-Back's shark fin soup letter. More information at fishfight.net
Ben Fogle, adventurer, television presenter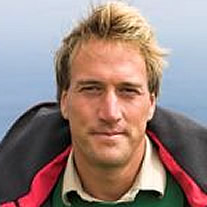 Ben Fogle is a presenter, writer and adventurer. His achievements include racing 160 miles across the Sahara desert in the notorious Marathon Des Sables, rowing across the Atlantic Ocean in 49 days and crossing Antarctica in a foot race to the South Pole. Ben is a signatory of Bite-Back's shark fin soup letter. Read more at benfogle.com
Bear Grylls, survival expert, television prestenter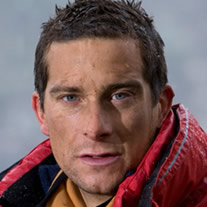 Bear Grylls is a survival expert, author of 11 books and presenter of Man versus Wild and Born Survivor. Among his career highlights are climbing Everest and setting various world records for altitude ballooning and skydiving. Bear is also chief scout to 28 million scouts worldwide. More information at beargrylls.com
Miranda Krestovnikoff, television presenter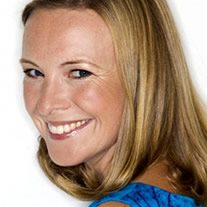 Miranda Krestovnikoff is a television presenter specialising in natural history, marine and archaeological programmes. She is best known for the BBC series Coast. She is an avid promoter of conservation, especially for the marine environment. More information at mirandak.co.uk
Frank Pope, journalist, television presenter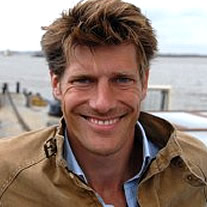 Frank Pope is the Ocean Correspondent for The Times newspaper, author and television presenter. He is the world's only Ocean Correspondent working for a national newspaper. He was also a co-presenter on Britain's Secret Seas. Frank is a signatory of Bite-Back's shark fin soup letter.
Gordon Ramsay, chef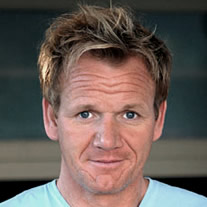 Gordon Ramsay is a Michelin-starred chef, television presenter and author. He fronts the television shows, Ramsay's Kitchen Nightmares and Hell's Kitchen. In 2011 he presented a Channel 4 documentary, Shark Bait, exposing the horrors of shark finning and the lucrative international trade in shark fins. Gordon is a signatory of Bite-Back's shark fin soup letter. More information at gordonramsay.com
Tanya Streeter, world freediving champion, television presenter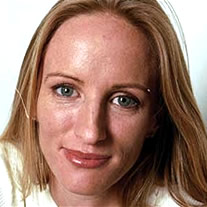 Tanya Streeter is a world freediving champion and television presenter. She is the first woman to beat a men's world record in sport. Described as the 'perfect athlete', Tanya has gone on to present nature documentaries around the world. Tanya is Bite-Back's international ambassador.
Underwater
Michael Aw
Adam Broadbent
Mark Carwardine
Eric Cheng
David Doubilet
Chris Fallows
David Fleetham
Jason Isley
Alex Mustard
Amos Nachoum
Doug Perrrine
Jeff Rotman
Brian Skerry