An on-pack promotion for a competition to win 50 shark fishing trips to Cornwall by Innocent Drinks brand, This Water, has been dropped after the UK shark and marine conservation charity, Bite-Back, launched a direct campaign to halt the 'thrill-seeking' prize.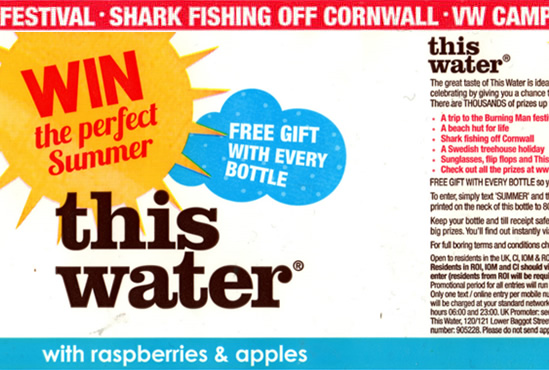 Following a 38 hour onslaught of passionate and erudite postings on the Facebook Wall for This Water, the company promised to drop the prize and to print new labels for its bottles of flavoured water.
The on-pack promotion, which appeared on thousands of bottles in major supermarkets and in many high street retailers was, according to the campaigners, 'ill-judged, idiotic and disrespectful of an apex predator'.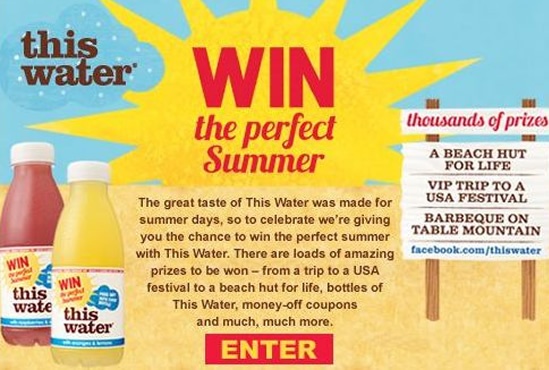 Campaign director at Bite-Back, Graham Buckingham, said: "There was a danger this prize could be seen as 'thrill-seeking' and an endorsement of shark fishing generally. It was the closest thing we'd ever seen to a high street promotion of a blood sport and we had to step in. We do, however, admire the fast response from This Water to our proposal."
Bite-Back describes the online counterattack as the quickest and most dramatic mobilization and unification of divers in its history and says it points to a future when retailers that operate outside the interests of the marine environment will come under direct and deliberate scrutiny.
Some supporters are now suggesting that the money saved by cancelling the shark fishing trip be re-routed to support Bite-Back's conservation programmes.